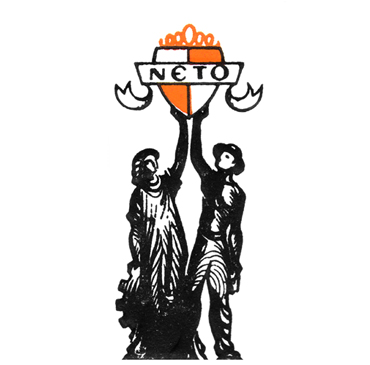 The shoe company Netos, founded in 1957, 

born from the ambition of two brothers: 

Augusto e Domingos Neto. 
Driven by their experience in the shoe industry, they decided to take the risk of creating their own company.
After sixty years, Netos keeps its initial values: quality, commitment and family.
Initially, their production was mainly centered in the manufacturing of Pratik children shoes through their own label "Neto". In 1968, Netos widened their production to the former Portuguese colonies – Angola and Mozambique – where they gained great notoriety.
When Portugal joined the E.U., during the eighties, the ambition of these two brothers went further ahead and Netos' shoes entered new markets expanding their production to both man and woman shoes while gaining great success among comfort footwear. The introduction of technology, good facilities and equipment as well as a continuous routine of attending international fairs, gave Netos a sustainable and strong market growth.
Netos always assumed a close relationship with the business in a devoted away. The family's second generation is now assuming the company management, helping to endow a more dreamy vision and taking the company to a stronger position in the market.
Nowadays, they work mainly within a private label system, producing children, women and men footwear with a daily production capacity of 900 to 1000 shoe pairs. Their main markets are: Central Europe, Northern Europe and Russia.
Quality is the key characteristic of the shoes produced in the company facilities, attracting mostly middle – high footwear labels that demand quality and comfort at their highest standards in their products.
Netos is driven by tradition, commitment and family values. The foundations of their long-term business relationships with many of their clients – some with over 40 years long. These business relationships are driven not only by the granted production quality but also by the complicity between producer and customer.
The dream about shoes continuous to evolve in this family and one can already perceive the new guidelines of the third generation that will take place in the future.
Quality

Qualified workers, traditional manufacturing, 60 years of know-how, costume modulation and technical support, confort shoes, middle and high-end range, capacity of large scale production.

Commitment, Trust an Credibility

100 employers, 800 a 1000 daily shoe pairs, commercial relationships with clients that last for more than 40 years, new challenge vision.

Family Business

Dedication, mutual trust, three generations.